Back To Our Services
Anyone with a garage door can tell how important it is to have a garage door opener. Garage door openers are helpful in some many ways. For people who are installing a garage door for the first time, it can be confusing about which type or brand of garage door opener to choose. Garage Doors Galveston can help direct people in the right direction for which garage door opener is right for them. Galveston is a city located on Galveston Island off the coast of Texas. It may be the most known for the devastating hurricane of 1900 that destroyed the city.
There are quite a few top brands for garage door openers and Garage Doors Galveston specializes in the installation and service of many of those brands. Some of the brands that Garage Doors Galveston has are:
Genie
Liftmaster
Chamberlain
Craftsman
Sears
Marantec
Customers who select these brands are satisfied with their dependability and for the quality of the parts in these garage door openers. Because garage door openers get used a lot in the course of a day it is important to have one that can handle the amount of use it will get. Garage Door Openers Galveston only sells the highest quality brands of garage door openers.
There are three main types of garage door openers.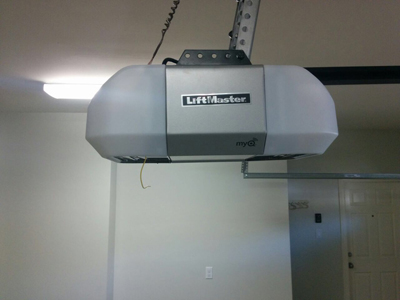 There are chain drives, belt drives and screw drive openers. Garage Door Galveston has each of these options for their customers to choose from. Each of these garage door opener types has their own special considerations and is not made for every other type of door.
Chain drive garage door openers are the most traditional of the garage door openers. A chain is used to pull the garage door open. These types of garage door openers can work with heavier doors. They are noisy because of the chain and do require more maintenance.
Belt drive garage door openers work as chain drive openers but have a rubber belt instead of a chain in place to open and close the door. These types of openers are not compatible with the heaviest garage doors. They are much quieter than the chain drives and have less maintenance.
Screw drive openers use a threaded metal rod to open the door. These can support the heaviest garage doors and have a low level of maintenance. They are not recommended for areas with a lot of moisture and shifts in temperature.
Back To Our Services